Remembering Bryan MacMahon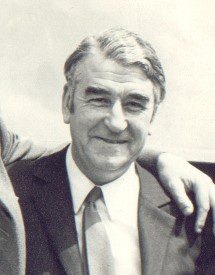 This year marks the 25th anniversary of the passing of writer Bryan MacMahon. Born in Listowel in 1909, MacMahon was a folklorist, short story writer, poet, playwright and producer of plays, novelist, lecturer and ballad-maker. He also wrote pageants, radio features, and television scripts and plays. His first play The Bugle in the Blood was produced in the Abbey Theatre, Dublin, in March 1949. The Honey Spike was produced by the Abbey in 1961 and won major national and international awards. Song of the Anvil was again choice of the Abbey Theatre for the International Theatre Festival in 1960, using music composed by Seán Ó Riada.
In 1952 his novel, Children Of The Rainbow, was published in Britain, the United States and Canada. In 1970 he published also in the US a further book for children, Patsy-O and his Wonderful Pets. He also wrote Brendan of Ireland, a book of the life of a child in the Irish countryside. His autobiography, The Master was published in 1992. A novel, Hero Town was posthumously published in 2005.