New Team Member Welcomed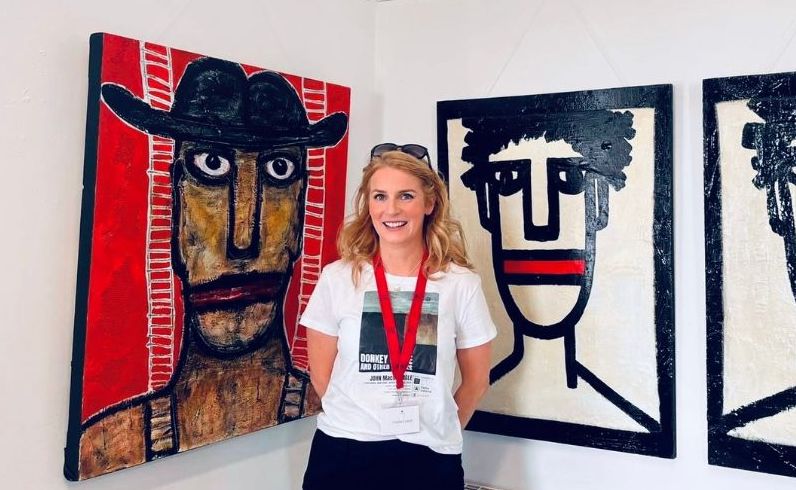 We are delighted to welcome Louise Lynch to our team in Kerry Writers' Museum as Marketing & Events Coordinator.
We first met Louise last summer when she helped to curate an exhibition for artist John McMonagle, that took place in the Museum.
Louise is a Visual Artist, Digital Designer and Marketing whizz! Some of you may already know her through her Little Artists classes, that she holds for children in Finuge and Listowel.
Louise will be helping us with our marketing efforts and introducing some new and exciting projects in the Museum.
With a background in business and marketing, a love of art and design, and a keen interest in digital platforms, you may have already noticed some changes to our social media pages.
Louise is also the newly appointed Co-Ordinator for Fighting Words Kerry, for which she has been a volunteer for some time, and is looking forward to growing our volunteer mentor programme.
Louise has so many wonderful ideas for the Museum – we are so happy to have her on board!