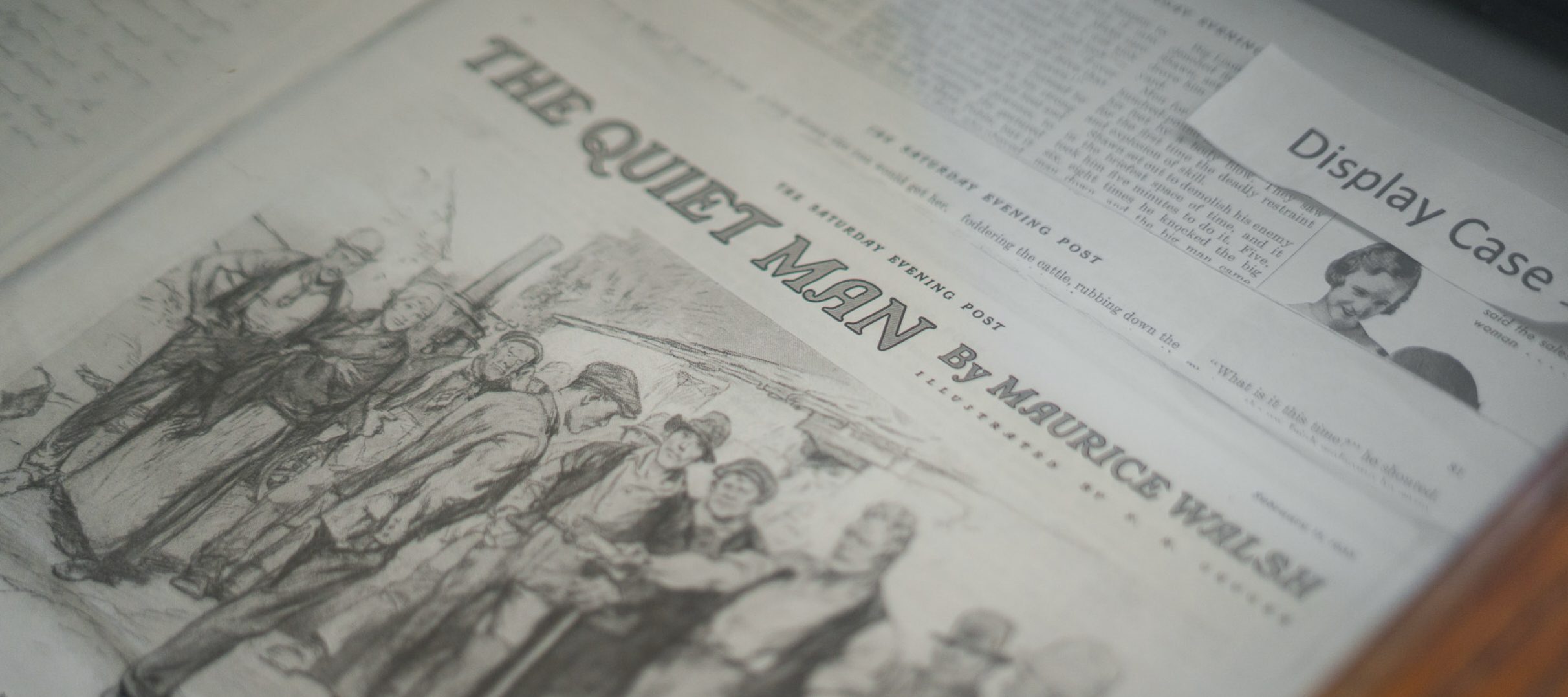 This can be done by clicking on the button below, complete and submit the Ancestry Profile Form, or by visiting us in person at: 24 The Square, Listowel, County Kerry.
Once we have received your Ancestry Profile Form and the €10 fee (this can be paid online via our website, over the phone by card, or in person), we will conduct an in depth search to ascertain what kind (if any) of information exists. This search enables us to provide you with a synopsis of our findings and recommendations for further action.
An estimated final fee will usually be discussed with you in advance of your report being compiled. Should any extra research or miscellaneous document fees arise during this process, these will be discussed with you before the work is carried out, or any purchases are made on your behalf.
Your report will include an explanatory lineage chart and a comprehensive breakdown of all findings, including copies of relevant documents e.g Civil and Church records, Census records, etc.We will also provide copies of any supporting documentation, maps of relevant sites, oral or social history references and useful links and contacts.
What people are saying about us
Popped in here to escape the rain and get a cup of tea and cake. Very reasonable prices and great service. Then noticed the little hare jumping around on the wall when I used the toilets! Looked very intriguing and prompted us all to buy tickets to the museum. Wow! So worth it as the exhibits and the way it was presented was lovely, really unusual. So informative and so different to other museums. Really good value for money and a real highlight to the town.

Great Service (Trip Advisor Review)

Most impressive is how ingrained in both The Creative & local communities The Seanchaí is, from the workshops, coffee mornings & plain old drop ins, To Book launches, poetry recitals, projects & engagements with the local schools. The Seanchaí is a much loved and universally treasured cultural icon. By the inhabitants of Listowel, most of Co. Kerry and West Limerick.

Mark Ollerhead (Google Review)

We had requested the 30-minute tour, but happily lingered for an hour longer than we had planned. As we exited, we looked at each other and laughed out loud at our good fortune. We could have so easily missed this experience that left us feeling moved, intrigued and a bit more educated about the Kerry writers. In our delight, we failed to tip our guide but I will be going to your donations page to make a modest pledge in gratitude for our host whose name we did not record to memory.

Jane Braswell (Google Review)

Our visit to the Kerry Writers Museum was a very memorable experience from beginning to end. Cara, who was working at the centre that day, was very welcoming and most helpful. The exhibition of the Kerry writers was imaginative and most engaging. The seanchai relating the background stories each writer was magic! A wonderful experience all round.

This museum has been developed with great care and meticulous attention to detail. The audio elements are matched perfectly to the installations which are beautifully presented. The option to activate the audio guides in each room without resorting to the use of handheld devices worked very well. This is a must see/hear for anyone with an interest in Irish writing. There is also a little coffee shop and gifts on sale.

Beautifully Curated (Trip Advisor Review)